2022 GBC Swimming Carnival – Venue:
Venue:
The 2022 GBC Swimming Carnival will take place at the Brisbane Aquatic Centre, Sleeman Complex, Chandler on Friday 18th March.
Buses to drop off and collect students from the Bus Stop in Car Park P3. Buses are to park in the top (northern) section of Car Park P3.
For ease of access, it is suggested that cars use Car Park P2 or P3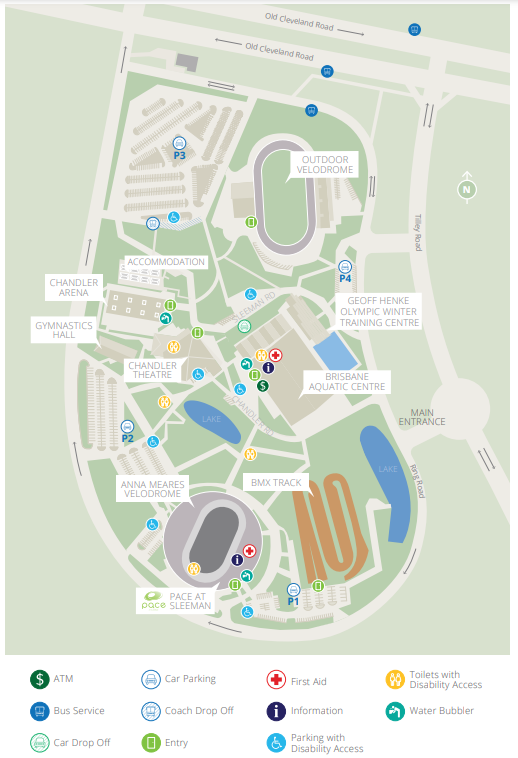 Seating:
On the day, spectators will be seated on the Eastern side of the grandstand with Competitors sitting with their schools on the Western side of the grandstand.
Only officials and competitors waiting to compete are permitted on the main pool concourse.
Schools should occupy the area designated for their school only (see image below) in the Western Grandstand.